At Vital, we realize the need of the time to provide plumbing/public health solutions which are friendly to the environment besides being highly sustainable and cost-effective. We aim at offering plumbing solutions that are practical and sensitive, and strictly adhere to the international standards. Our vast knowledge of the complex social, economical, ecological and human health issues helps us arrive at the best solutions.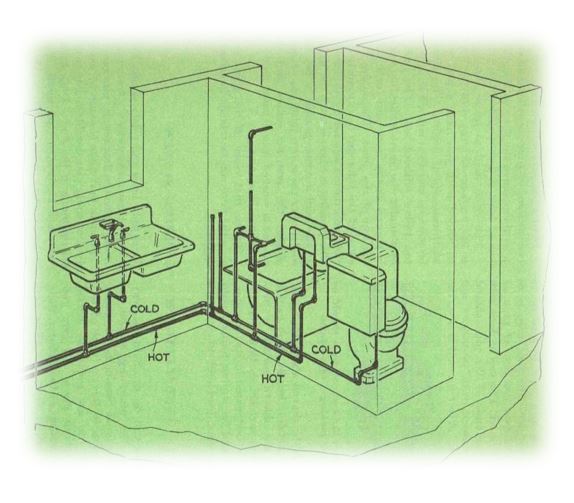 The practice, materials, fixtures, utilized in installation and maintenance of piping, fixtures, plumbing appliances and plumbing appurtenance within a building, in connection with the sanitary / storm water drainage and water supply. Plumbing system is a base for every facility due to the need for clean water, and sanitary collection and transport of wastes. Vital Associates design the plumbing system in accordance with the guidelines established by International Plumbing Code and British Standards.
Our services and expertise include:
Plumbing, Utility, & Drainage Systems.
Roof Drainage Systems.
Process and Sanitary Waste Systems.
Chilled Water Systems.
Hot Water Distribution Systems.
Service Water Supply & Distribution.
Natural Gas Supply and Distribution.